---
2017-05-24 20:49:24
2017-05-24 20:49:18
27481
Hi everyone,

The new version 2.4 of Friendica Mobile brings a new module for managing your photoalbums and photos. This modul allows you to:

Create, delete or change photoalbums
Upload existing photos from your device or new photos from the camera
Be creative and write or paint something on your pictures
Create new sketches or paintings on blank drawing sheets
Edit, move and delete your photos
Create profile pictures from existing or new pictures
Print photos

This is the look of an album with the containing photos on a Windows 10 Desktop: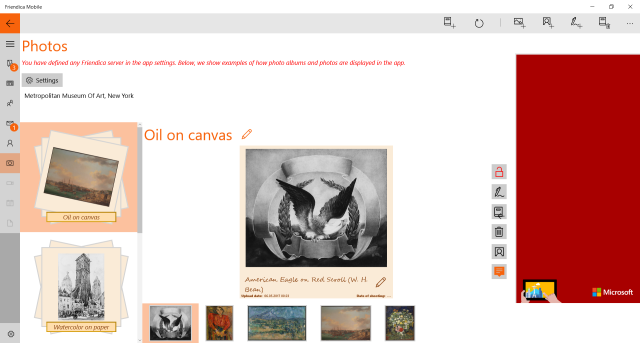 And this is the inking area where you can paint on photos: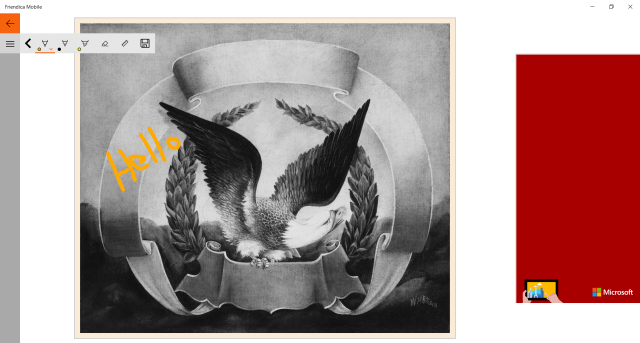 The app is a Universal Windows App, so it run on different device types. This is the look on Windows 10 Mobile devices: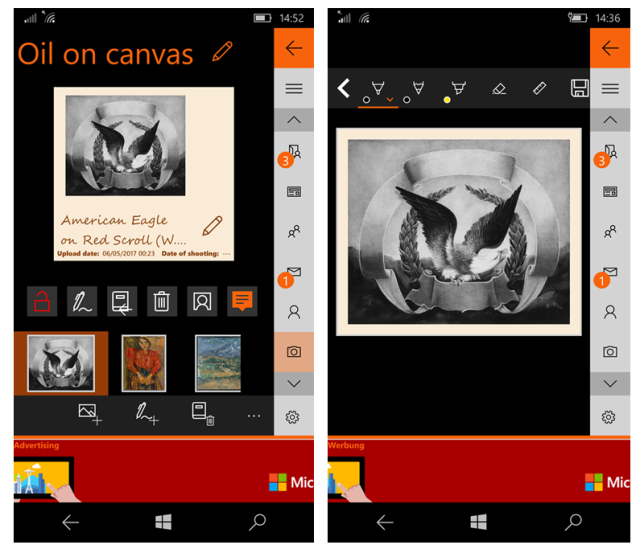 Some remarks regarding the photo permission management in the app:

When loading a new photo from your device the standard permissions are by default the same as you have defined as standard permissions for new posts in the apps settings.
When changing permissions of a photo already existing on your server, the app will by default delete the photo from server and re-upload it as a new photo. This is to prevent unwished side effects in access permissions (Friendica has still issues with federating ACL changes to contacts). But the app allows the user to overrule this.


Please note: you need at least version 3.5.2 on your Friendica server for managing your photos. 3.5.2 is planned to be released end of May 2017.

I hope you enjoy the new photo management, I am looking forward to your feedback.

Kind regards,
Gerhard